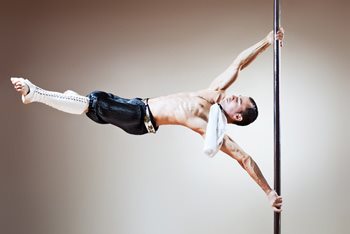 Gymnastics
accidents are classified within the scope of athletic, or sports accidents, that
can range in severity. Due to the wide range of gymnastic activities, there
also exist a wide range of potential gymnastic accidents to which gymnasts may
succumb.

Danger Latent within Gymnastics


Without proper training – and in certain
cases, even with proper training – gymnastic accidents can take place. Due to
the elevated and aerial motions and maneuvers inherent within the sport itself,
the chances of injuries are heightened. The rigorous expectations and maneuvers
exuded by even the most trained gymnasts can result in gymnastic accidents if
either the timing or placement of such exertions is not perfect. This is not to
say that participation in gymnastics should be avoided. However, the strict
safety precautions instituted by the United States Gymnastic Association (USGA)
must be met in order to reduce the chances of gymnastics accidents.
USGA Regulations

Although the parameters and specifications
vary depending on the gymnasium in which gymnastic equipment exists, the USGA
maintains strict requirements for the maintenance, operations, and upkeep of
all professional-grade gymnastics equipment. Furthermore, only padding and
protective gear that has been both endorsed and/or sponsored by the USGA is deemed
acceptable for use in competitive gymnastics.
Type of Gymnastics Accidents
The Pommel horse is considered to be one of the
primary and most recognizable pieces of gymnastics equipment. The Pommel horse
consists of a padded bar that sits atop a metal stand with fitted handles. From
top to floor, a Pommel horse measures 3.77 feet. Gymnastics accidents involving
the Pommel horse have included a gymnast being ejected from the horse and
impact between a gymnast's body part and the horse. Without proper padding
beneath the Pommel horse, a gymnast is liable to be injured due to slips and
falls from the Pommel horse.
The parallel bars are amongst the most dangerous
of all gymnastics equipment and are responsible for the majority of gymnastics
accidents that take place. Parallel bars measure 6.6 feet from bar to floor and,
as a result, slips and falls resulting from mistakes during routines can result
in injury. Gymnastics accidents involving the parallel bars have included
paralysis, broken bones, and brain injury. Due to their height, gymnasts
without proper training or proper protection are encouraged to avoid
participation in parallel bar routines.
The rings are an example of elevated gymnastics
equipment that can sit upwards of nine feet from floor to ring. Akin to the
parallel bars, mistakes in gymnastics routines can lead to serious injury due
to the height of the rings.

Gymnastic Accident Precautions and Recourse
Regardless of the level of gymnastic activities,
which can range from physical education in schools to a professional level,
proper precautions must be taken. Not only must the equipment be in proper
working order, but the protective measures must be maintained. Although there
exists inherent risk in the participation of gymnastic activity, injuries
sustained as a result of negligence should be explored and assessed by legal
professionals specializing in such matters.