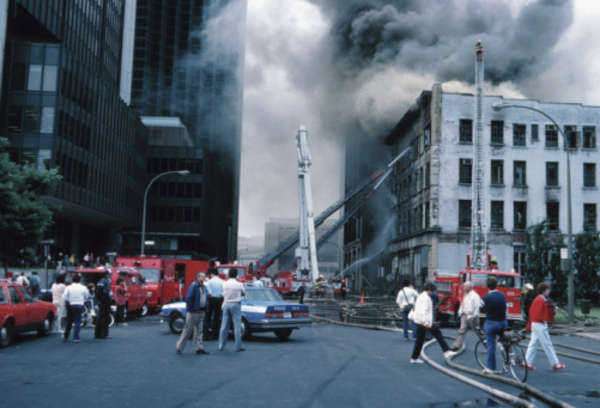 The Federal Emergency Management Agency (FEMA) announces that people in five states and the District of Columbia will participate in the first earthquake drill for the eastern states on October 18, 2012 at 10:18 a.m. The drill is being called the Great SouthEast ShakeOut.
Georgia, South Carolina, North Carolina, Virginia, Maryland, and the District of Columbia want all schools, businesses, organizations, government agencies, towns, and households to participate in the first-ever drill. The drill is being led by FEMA, the Central U.S. Earthquake Consortium, and other partners as well.
A similar drill occurred in the nine Central U.S. states in February of 2012, and about 2.4 million people joined in.
During the drill, people are encouraged to DROP to the ground, take COVER under a sturdy object, and HOLD ON until the earthquake stops. The common action during an earthquake emergency is known as "Drop, Cover, and Hold On."
The east-coast drill is being performed because of the M5.9 Mineral, Virginia earthquake that occurred on August 23, 2011. Earthquakes are rare on the east coast, but the earthquake caused a considerable amount of damage to Louisa County in Virginia and Washington D.C.
Robert Welch, the FEMA Region III Acting Regional Administrator wants as many people and organizations to join and register for the event as possible. Welch stated, "We were reminded last year that earthquakes can and do happen anywhere. Everyone should make plans and take actions to ensure that disasters do not become catastrophes and this drill is an excellent start."
FEMA states that about 10.5 million people are expected to participate in the drills on October 18. If FEMA is right, the drill will be the largest safety drill ever held at once.
Source: Federal Emergency Management Agency