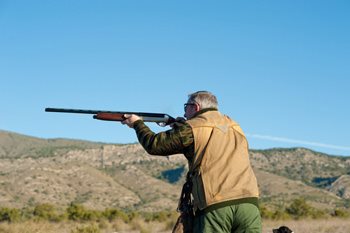 Frequency of Hunting Accidents

According to information released by the International Hunter Education Association, the U.S. and Canada combined see around 1,000 hunting accidents, specifically involving shooting injuries, on an annual basis. Moreover, close to 10% of these hunting accidents end in death. Hunting accidents of this kind most often involve people who are engaged in hunting, but may also involve people who are not hunting at the time.

Notable Hunting Accidents

Interest in the issue of hunting accidents has been sparked and increased, on occasion, in the specific instances in which the circumstances of the particular hunting accident, or the individuals affected or responsible, have drawn public scrutiny. In this regard, probably the most notable of the hunting accidents to have occurred in the 21st century is that of the accidental shooting by then-Vice President Dick Cheney of a 78-year-old fellow hunter in the course of a quail hunt.
Effect of Education on Hunting Accidents
Hunter Education classes have generally been required under U.S. State law in order to hold hunters to the obligation to receive training in the various points required for gun safety and the responsible use of firearms before they can be given legal certification to engage in hunting activities in that State. This measure against the occurrence of hunting accidents may not be required for people born before this law has fully come into effect. According to hunter certification departments, the frequency of hunting accidents has been greatly reduced by the availability and unavoidability of these safety measures.

Effect of Laws and Regulation on Hunting Accidents

Other forms of legislation also generally affect hunting accidents and the frequency with which they occur amidst the population of otherwise legally registered hunters. For one, hunting accidents are generally limited by the imposition of bag limits on hunters, which limits the extent to which hunting can take place in a state. In addition to the avoidance of hunting accidents, these kinds of laws and rules also are generally geared toward such causes as wildlife conservation and the limitation of environmental impact.
Different Kinds of Hunting Accidents

Hunting accidents will generally occur due to shooting incidents, but hunting accidents can also occur in other contexts, such as in the case of bow hunting. Hunting accidents can also include accidents which do not occur due to the wrongful use of weapons, but rather due to vehicular collisions or other kinds of ill-events which might otherwise afflict hunters. Hunting accidents involving firearms can also be separated into those which are self-inflicted and those caused to other people.
Danger Posed by Hunting Accidents
Differing views have been held and propounded as to the scale of the problem and severity of the danger posed by hunting accidents to the U.S. population. To this end, some people have even proposed complete bans on any such activities involving firearm usage in order to prevent any hunting accidents from occurring. However, the majority consensus favors continuing limitation without complete prohibition.
Comments
comments