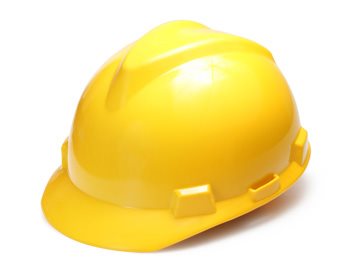 Construction accidents are the result of injuries and/or damage sustained as a result of endeavors to build, improve, repair, clean, demolish, or generally construct that take place in a specific facility. Construction accidents can range from property damage to personal injury.
Types of Construction Accidents
1. Accidents involving construction workers are one of the two primary types of construction accidents. These types of construction accidents result in injury and/or damage sustained by an employee who has been hired to perform construction site duties. These types of accidents can consist of injuries sustained by machinery, utility, or unsafe work zones.
One of the many precautions taken by construction companies in order to lessen the chances of construction accidents is the mandatory requirement for all employees to don protective headwear, such as safety goggles and helmets. Furthermore, all employees must be trained and certified to operate any construction equipment that is assigned to them for use.
2. Accidents that involve private citizens unaffiliated with the construction project differ from those involving employees due to insurance coverage, safety hazards, as well as negligent construction operations. Upon partaking in a construction project, the adherence to safety requirements with regard to surroundings and environment are the responsibility of the construction crew. Injuries and damage sustained as a result of the failure to adhere to safety protocols is one of the primary causes of construction accidents. Civilian-related construction accidents can range from property damage to death.
What You Need to Know About Construction Accidents
Causes
Construction accidents are most often the result of negligence, either on the part of the construction crew or the private citizens. Construction accidents are some of the most common avoidable accidents.
Hazards and Safety
Due to the presence of heavy machinery, unstable foundations, and, at times, a hazardous environment for those untrained individuals, both injuries and damage can be sustained quite easily as a result of construction accidents.
Construction Zones
Construction sites must utilize signs, borders, fencing, protective gear, and clear documentation in order to alert civilians that they are entering or within the vicinity of a construction zone. The maintenance of the safety protocol surrounding the perimeter of a construction zone is the responsibility of the construction crew hired to perform the construction.
The failure to adhere to any regulations, as well as any damage or injury resulting in a construction accident, is the responsibility of the construction crew. However, civilians and private citizens are not permitted to enter construction zones without express permission to do so. In many cases, injuries and damage sustained by individuals unlawfully entering clearly and legally-defined construction zones will not result in negligence on the part of the construction company.
Recourse and Responsibility
Be it a scratch on the floor or bodily harm, a construction accident due to negligence is the responsibility of the negligent party. There exist strict and stringent guidelines with which construction crews and companies must adhere. Any injuries or damage resulting from the failure to adhere to these regulations can result in compensation to the victims. Construction accident lawyer will not only be able to research specific construction guidelines and regulations, but also determine whether or not those same regulations and guidelines were followed.